Dr. Richard Kark is a very experienced canoeist. His notes describe his progression from novice pleasure paddler to learning basic whitewater paddling maneuvers at a club clinic. He then explored "more than 50 Class III and IV Appalachian streams between Pennsylvania and Alabama" (additionally Kark noted that, "Many rivers in the American West, like the Middle Fork of the Salmon and the Grand Canyon of the Colorado, were added to our river lists"). Kark also undertook major expeditions on far north Canadian rivers, like the Burnside and the South Nahanni.
Despite this incredible paddling record, Dr. Kark stated, "...Wisconsin streams always lured me back." As of 2007, he had paddled 309 of Wisconsin's unique streams (many rivers and streams were paddled multiple times) and took detailed notes of his trips. "It may be that no one else has paddled 300 streams in any other single state. Stream-rich Wisconsin may be the only state where such a feat is even possible. That said, I can truthfully say that my "odyssey" was more about the journey than the goal. In the process, I developed a love affair for the Badger State and its rivers, which will last as long as I live."
Dr. Kark compiled his trip notes into "Kark's Canoeing and Kayaking Guide to 309 Wisconsin Streams." This incredible guide is available online as a PDF at no cost. It breaks Wisconsin into seven sections and is a valuable resource for anyone looking for paddling adventure in the Badger State!
Kark's Notes on a Few of BMP's Favorite Wisconsin Rivers
Kark wrote an excellent guidebook on paddling Wisconsin's rivers! Below are a few excerpts from his notes, as well as photos and links to our adventures on some of our favorite Wisconsin rivers:
Bois Brule River
"This is a world-famous canoe stream for good reasons. It offers beauty and excitement and a variety of trip opportunities."
BMP is no stranger to the Brule. We've paddled and poled it several times and love the beauty and history of the Brule. Below are a few photos from one of our trips on the Brule.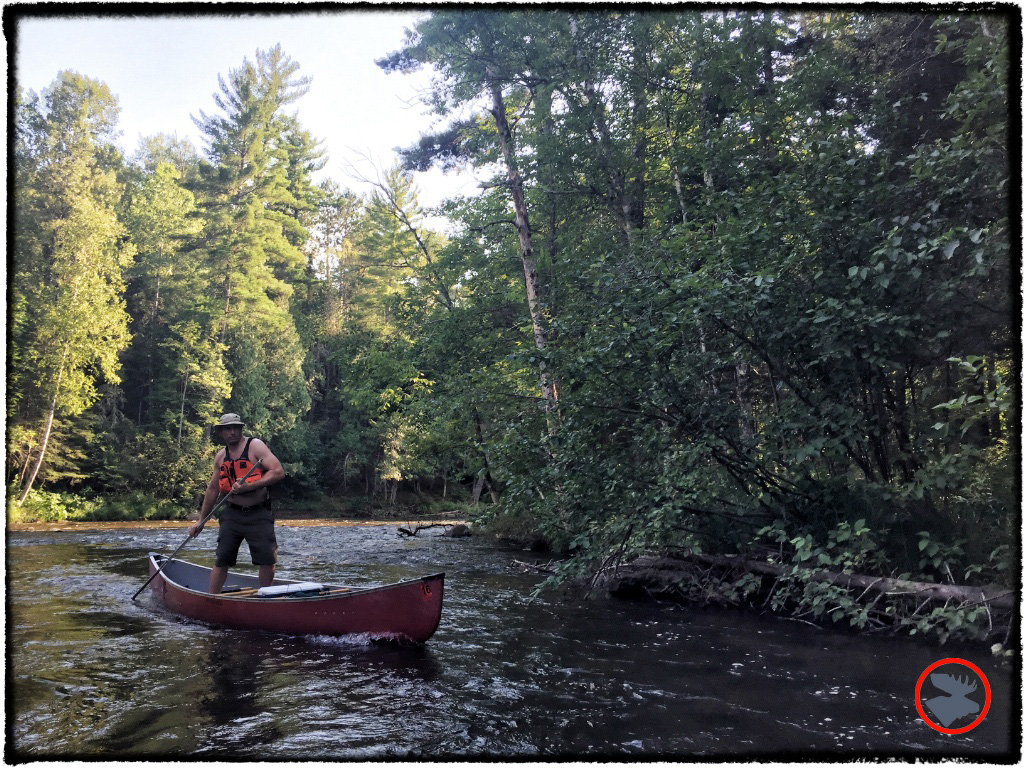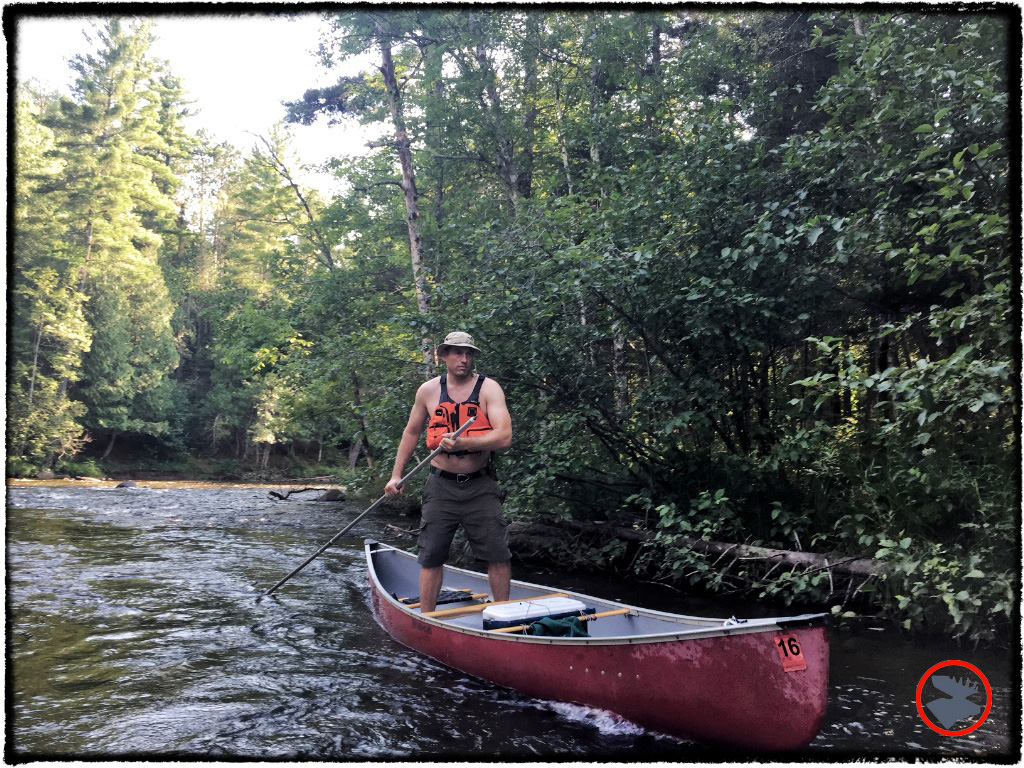 Flambeau River
"The North Fork of the Flambeau River is considered a classic for several reasons. First, it usually has enough water. Second, it is a very attractive riverway. And third, it features whitewater which most boaters with experience can handle. It is also one of Wisconsin's best canoe camping rivers."
The Flambeau is definitely a Bull Moose Patrol favorite for paddling and camping. Filled with wildlife, undeveloped shoreline, a variety of easy to not-so-easy rapids, and beautiful camping options, the Flambeau is a great outdoor escape option for anyone in the northwoods area.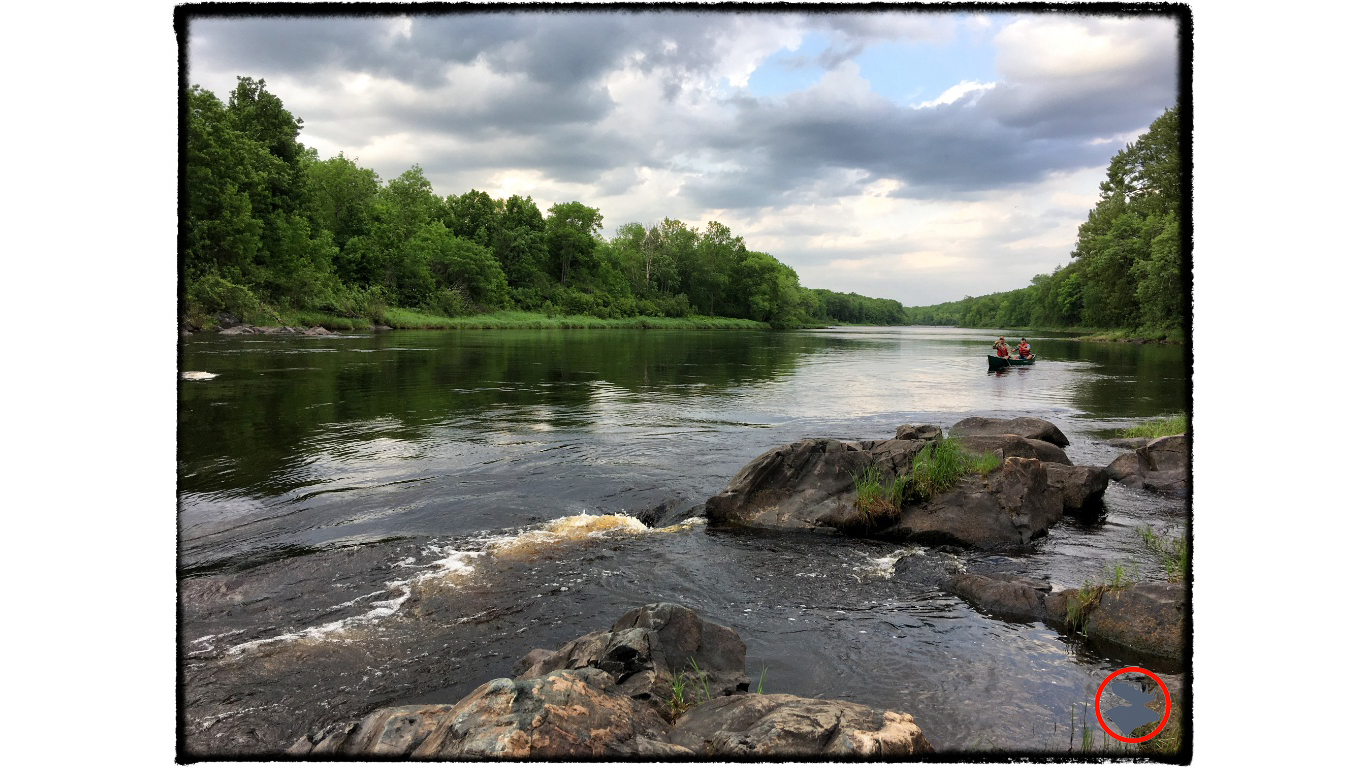 Kinnickinnic River
"This is one of my favorite rivers because of its small size, its isolation, the challenge of its shallow riffles, and those gorgeous dolomite cliffs."
The Kinnickinnick River is a wonderful day trip destination! It carves through a wild and lost valley not far from the Twin Cities. The Kinni has enough riffles, twists, and turns to keep the veteran paddler entertained, and it can be a good location to sharpen paddling (or poling!) skills.
Wisconsin River
"Wisconsin River paddling possibilities are endless. Some ambitious paddlers have even paddled the entire river, including its many impoundments and portages around dams... The state now owns thousands of acres outright and protects other areas through partnerships and agreements. This lovely river corridor (Lower Wisconsin State Riverway) should remain relatively unspoiled for the ages."
Canoeing the Lower Wisconsin River is just plain fun. The dense hardwoods, hilly horizon, and sandy shores of the Wisconsin River offer seclusion and a wilderness feel that can rival the BWCA. Day trip, quick weekend destination, or a week-long paddling and camping excursion. The Wisconsin River has become an annual event for BMP, and we'd recommend it to anyone looking for a relaxed paddling destination. Be sure to read our post to how to avoid (or join--choose your own adventure!) the weekend party crowds.
Check Out Kark's Notes on Wisconsin's Rivers!
Kark put together a wealth of information about Wisconsin's rivers and streams. Whether you're thinking about paddling some of our favorites or other Wisconsin river destinations, be sure to check out his notes before you sink your paddle in the water!
You Might Also Want to Check Out: