It didn't take long after touching down in Kauai to realize that hands-down, the locals' vehicle of choice is a Toyota 4x4! We'd estimate that about one in three locals drive a Toyota 4x4, based on what we saw. Most of those Toyotas were a lifted and modified Tacoma. Made us feel right at home given that many of our adventures begin and end in the seats of a well-worn, trail-tested Toyota 4Runner.

Kauai is recognized as one of the wettest spots on earth and is mountainous and thick with vegetation. By and large, the locals are in love with their island, and get out and enjoy it year 'round--whether it's surfing and fishing (we often saw locals cruising the beaches in their lifted Toyota 4x4s) or hunting wild pigs in the mountains. We visited during the rainy season and can attest to the incredible slickness of the Kauai mud brought on by all the rain. The mud makes the terrain extremely greasy. In fact, we saw a number of people take spills while we were hiking the Napoli Coast, and our rental Jeep Wrangler struggled with traction issues on what would otherwise be modest trails.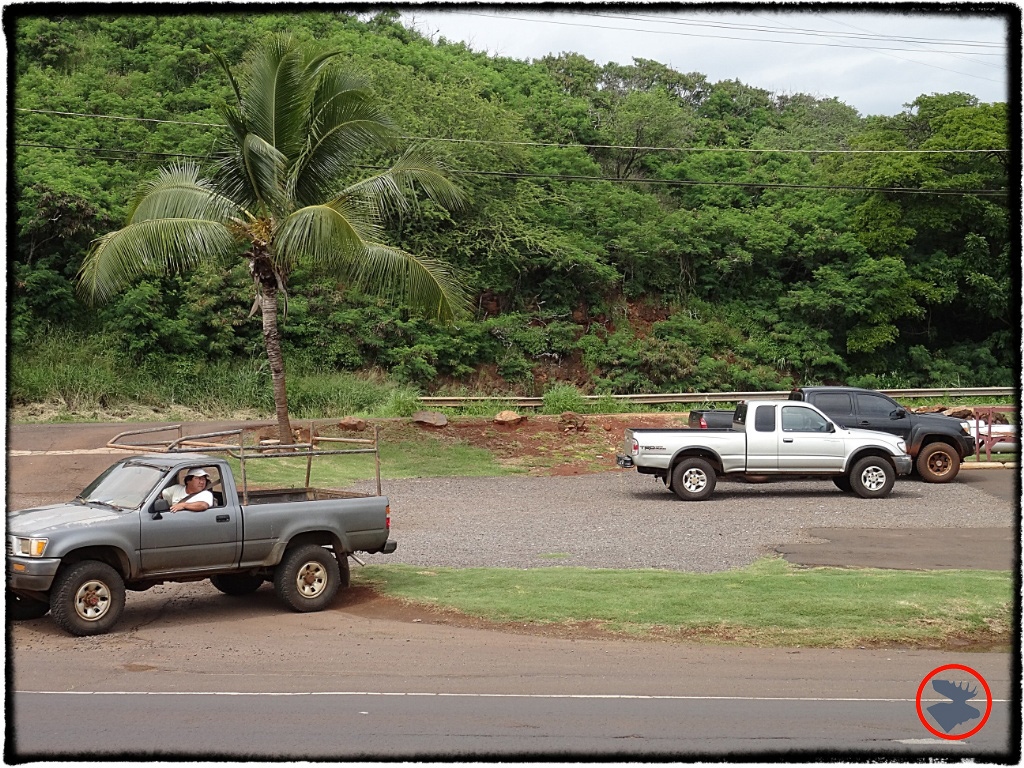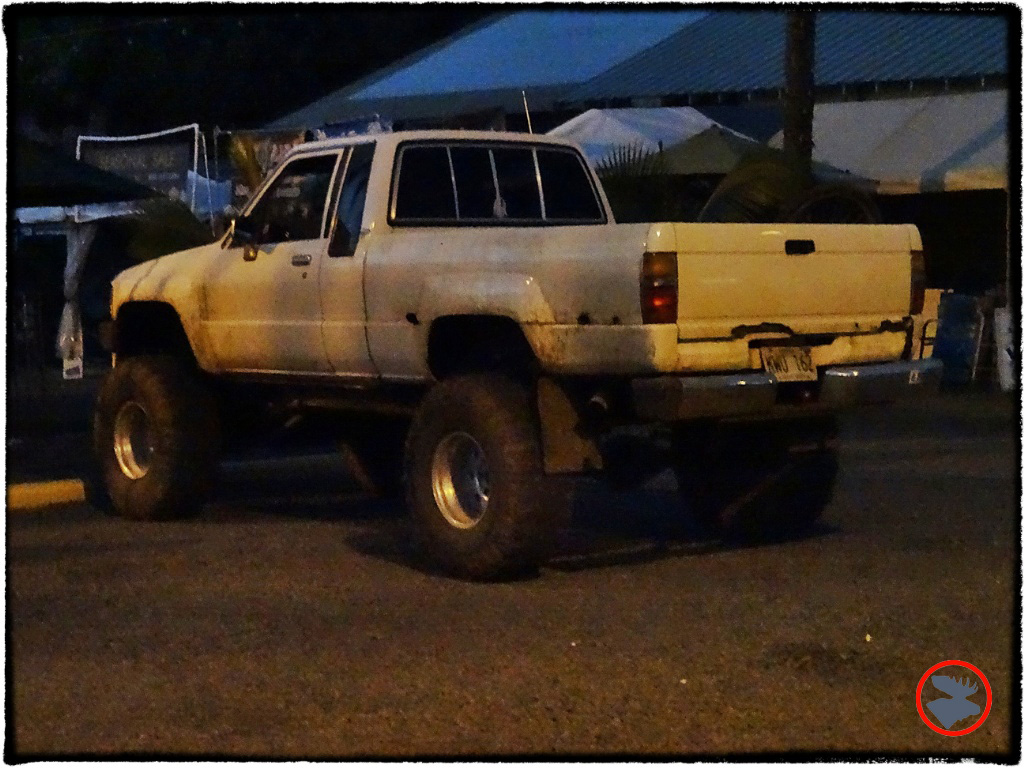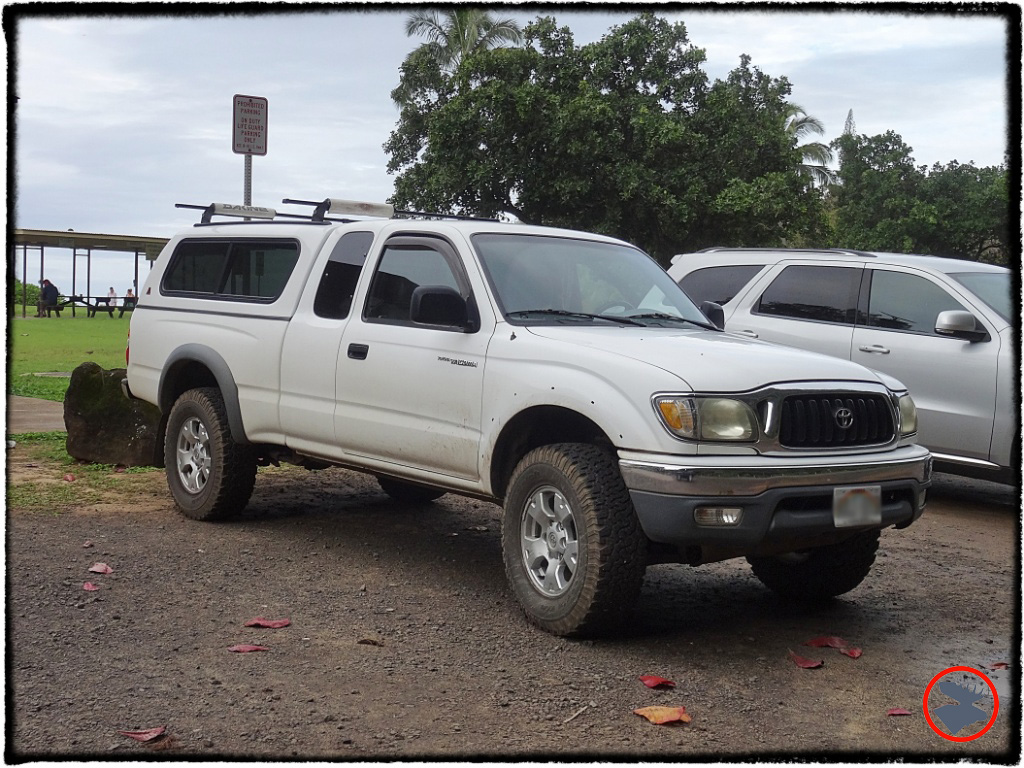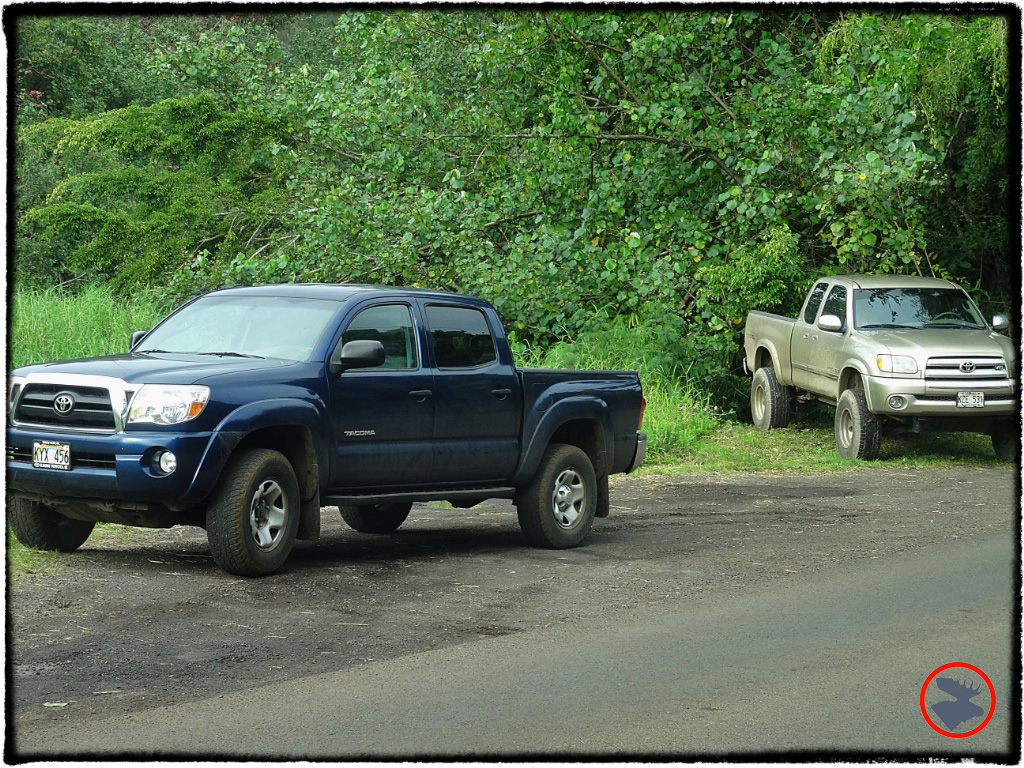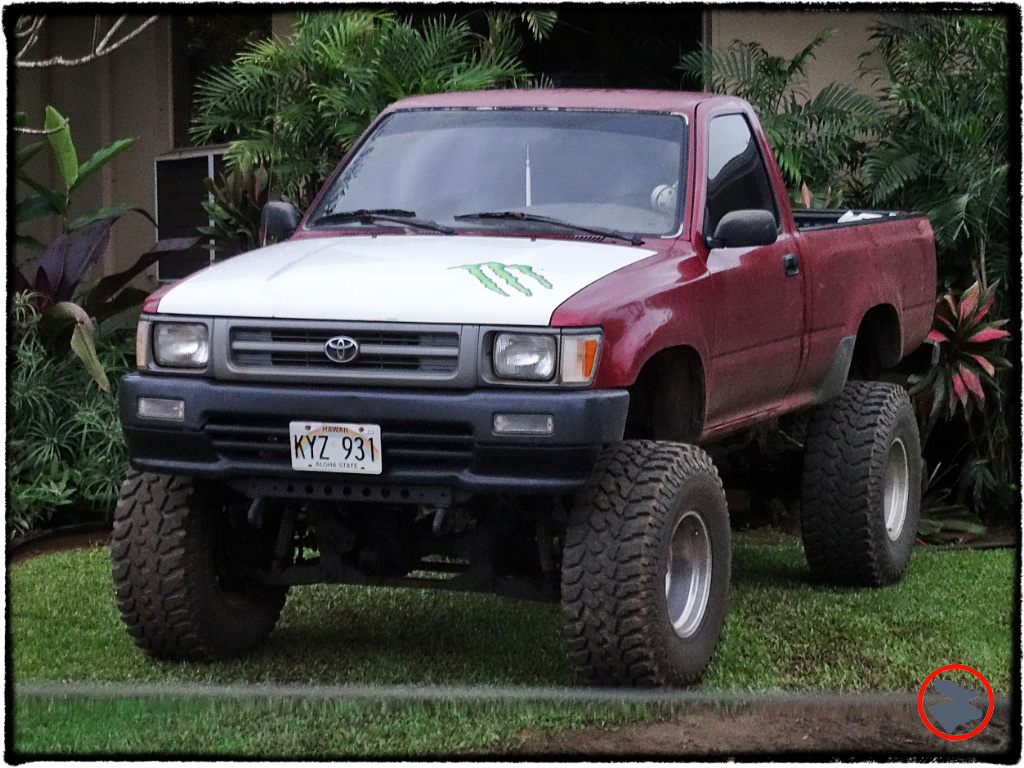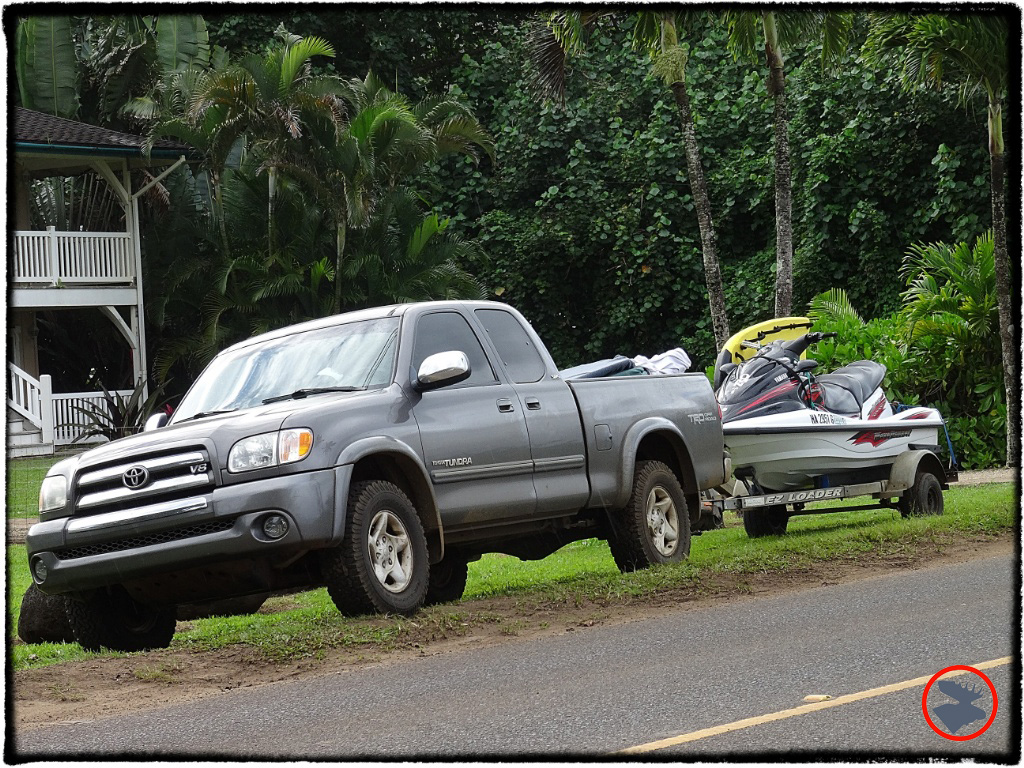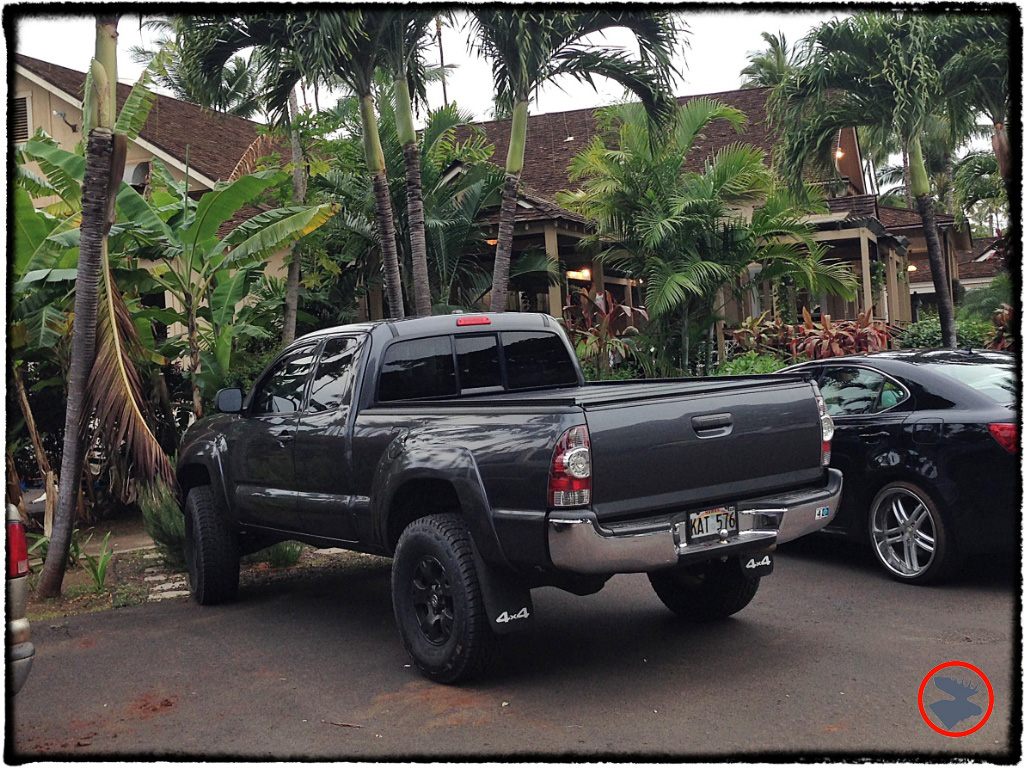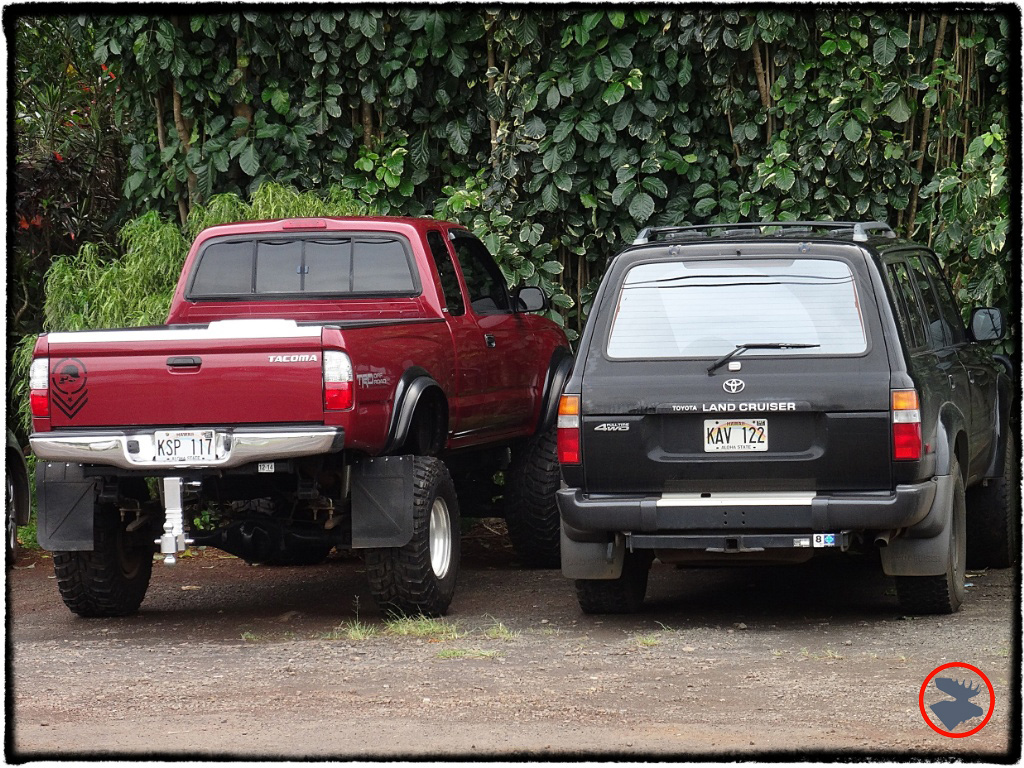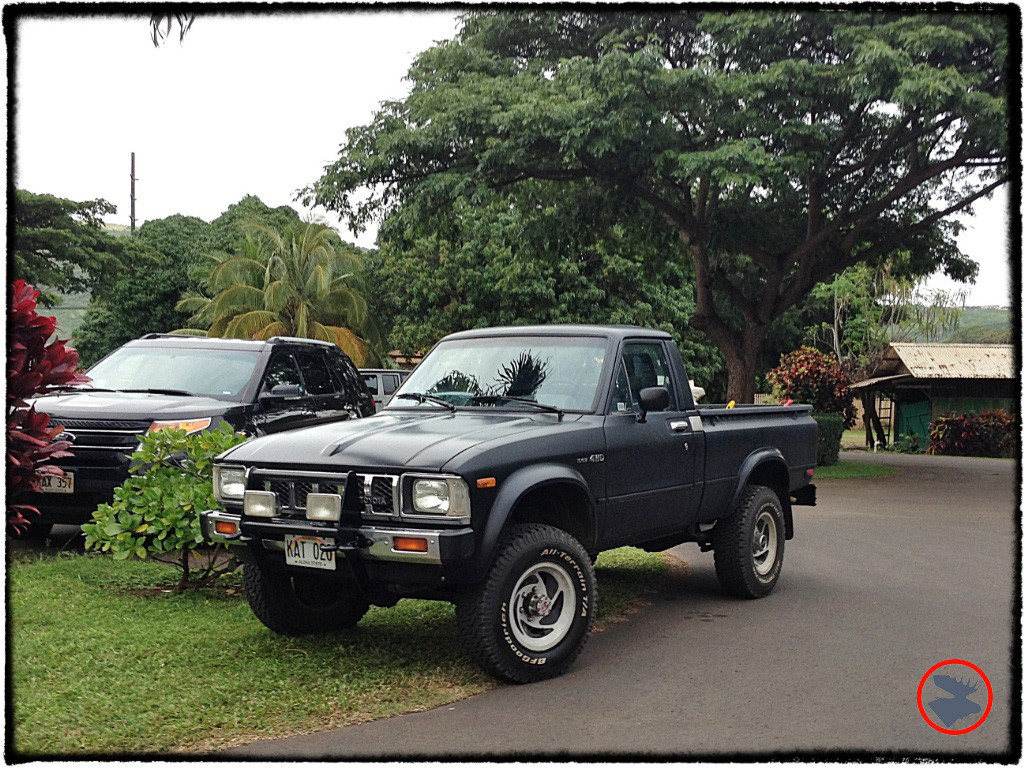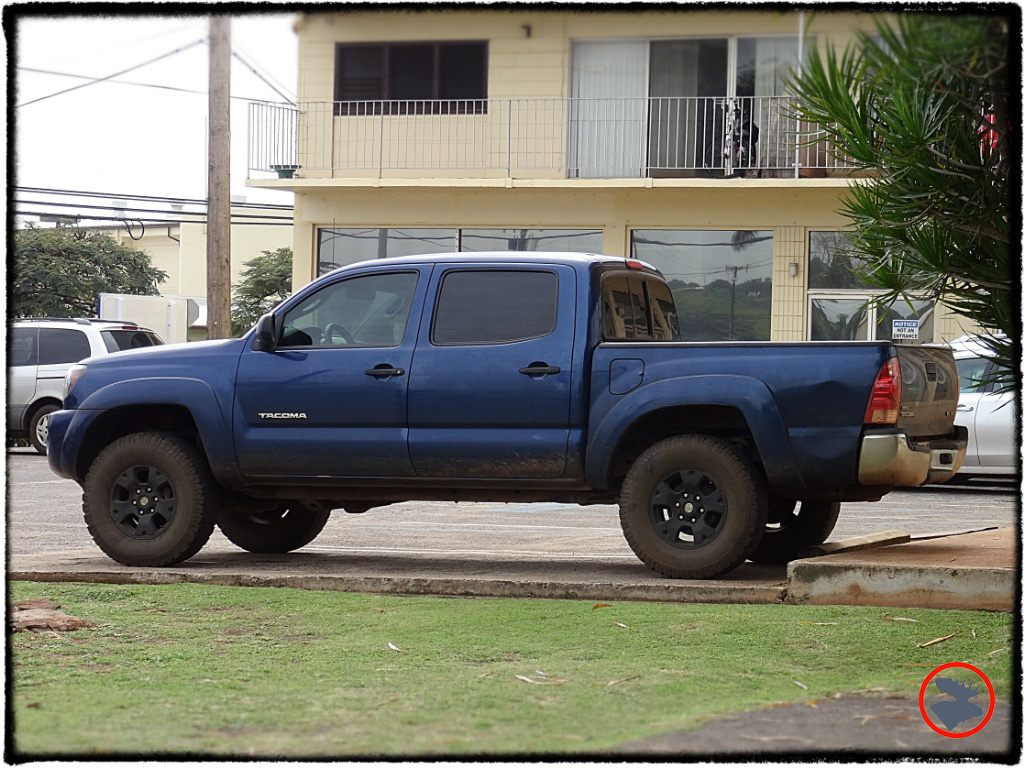 There were quite a few Jeep Wranglers on Kauai, although almost all of them seemed to be rentals, rather than what the locals chose. Knowing that we really wanted to see the nooks and crannies of the island, and separate ourselves from the typical tourist spots, we ended up renting a Wrangler. This was after quite a bit of back and forth with the rental company, as they tried to stick us with a cute-ute, and then half a Grand Cherokee. We would've been happy with a Grand Cherokee (we had one as a rental on a jaunt through the Everglades and Florida Keys a few years ago, and it performed admirably, including saving our lives when we were hit by a drunk driver), but a quick inspection showed the rental unit was a two-wheel drive, which we knew would not work. In comparison to our 4Runner, the Wrangler had a very soft suspension with great articulation from the solid front axle, which was great for crawling over obstacles. Comparatively, the Wrangler's cargo space is minuscule and not at all user friendly. It was fine for day trips, but I wouldn't want to try to live with and manage two weeks worth of gear in a Wrangler!
For the past few years, the main Bull Moose Patrol rig has been a 1997 Toyota 4Runner 4x4 with some modifications to help keep us trucking through challenging conditions. Our Yota has an Old Man Emu lift and ARB Bull Bar from Australia where they really know about the demands of long-distance travel on unimproved roads. We also added oversized Goodyear DuraTrac tires for exceptional traction in mud and snow, auxiliary lights to help avoid deer (and moose!) collisions, and a Superwinch winch to help pull us--or others--out in case of a bad "stuck." We're not really into four-wheeling, or off-roading, but we are often traveling alone down little-used tracks in the middle of winter. We also enjoy overland-style vehicle-based camping trips in the backcountry.

Our 4Runner has the 3.4 V6 and a 5-speed manual transmission. It's not fast, but it does feel zippy while working it through the mid-range gears. We really appreciate the manual while in the mountains and dealing with slippery roads, or in the Mississippi bluff country where we spend a lot of time. Despite being 17-years-old, and closing in on 200,000 miles, our 4Runner feels solid and runs strong. We've gone on extended trips through Wyoming, Utah, and Colorado, many long road trips up and down the Mississippi, and to the Quetico-Superior region.
You might also want to check out: